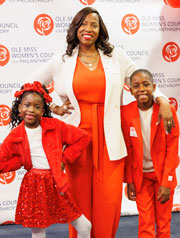 After sharing her exceptional athletic skills with her University of Mississippi women's basketball teammates back in the 2000s, Tywanna (Inmon) Smith now devotes much of her time and talents to improving the lives of new generations of student-athletes.
Whether Smith is providing financial support to young female athletes with her scholarship program or teaching youth about business and financial strategies, she serves as a servant leader.
Celebrating her benevolent nature, on Nov. 2 Smith was honored with the Emerging Young Philanthropist Award by the Ole Miss Women's Council for Philanthropy (OMWC) at The Sandy and John Black Pavilion at Ole Miss.
---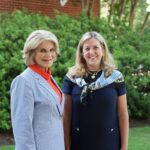 The Ole Miss Women's Council for Philanthropy (OMWC), one of the most transformational scholarship programs in the nation, celebrates the start of its 24th year at the University of Mississippi with a record number of scholars and a growing endowment.
"As we launch into this new academic year, the Women's Council program is pleased to welcome 11 exceptional freshmen who comprise our latest cohort of scholars, said Suzan Thames, the OMWC chair.
---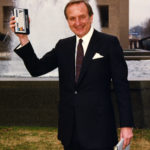 Ambassador John N. Palmer, legendary philanthropist, entrepreneur and national leader, will be honored as the recipient of the 2023 Legacy Award, presented yearly by the Ole Miss Women's Council for Philanthropy (OMWC).
The Legacy Award reception, dinner and presentation will be Saturday, April 15, at The Inn at Ole Miss on the University of Mississippi campus. Bruce Levingston, internationally renowned concert pianist and recording artist, will be the featured performer.
---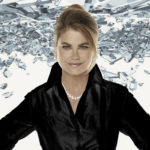 Kathy Ireland came to prominence in the late 1980s and early 1990s as one of the world's most famous supermodels. Since then, Ireland has become a renowned leader in the world of business and philanthropy.
Ireland will share her inspirational story with the University of Mississippi and Oxford community when she visits campus on Friday, March 24, as the latest installment of the Robert C. Khayat Lecture Series.
Read more…
---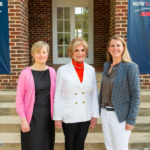 The Ole Miss Women's Council for Philanthropy (OMWC), a celebrated scholarship program at the University of Mississippi, welcomes a new chair and a new member to further its mission to nurture student leadership, philanthropy and mentoring.
Suzan Thames of Ridgeland, Mississippi, begins as the new chair, and Margaret Khayat of Oxford, Mississippi, as the latest addition to the 34-member council.
---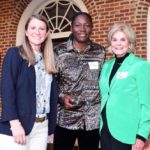 As one of the greatest long jumpers in history, University of Mississippi alumna Brittney Reese is already recognized as Ole Miss' most celebrated Olympian. However, her quiet efforts to help and serve others are often overlooked.
That changed recently when the 36-year-old Reese was honored in Oxford, Mississippi, with the Emerging Young Philanthropist Award by the Ole Miss Women's Council for Philanthropy (OMWC).
---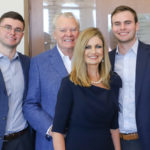 Mentoring young people has been at the forefront of Mary Susan and J.D. Clinton's lives for years, and now that opportunity is being expanded thanks to an Ole Miss Women's Council scholarship at the University of Mississippi.
A $165,000 gift from INSOUTH Bank — a family-owned business and Tennessee's oldest chartered bank — increases the Mary Susan Gallien Clinton Council Scholarship Endowment to almost $288,000. The Clintons made this the first OMWC scholarship endowment to include a paid internship at INSOUTH Bank.
---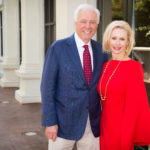 The donor of a major gift to the University of Mississippi hopes to give students increased exposure to different cultures and people as they navigate opportunities to explore new places and professions, thus building a foundation for success and strengthening their empathy for others.
UM alumna Diane Triplett Holloway of Nashville, Tennessee, made a $250,000 gift to support the Ole Miss Women's Council for Philanthropy's Global Leadership Circle (GLC). The GLC expands the growth and success of Women's Council scholars by underwriting national and international internships and study-abroad experiences.
---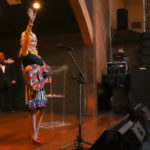 Legendary performer and philanthropist Dolly Parton captured the hearts of two University of Mississippi audiences during her recent visit to accept the Legacy Award from the Ole Miss Women's Council for Philanthropy.
"Storytime with Dolly" featured the special guest reading "The Little Engine That Could" by Watty Piper and talking about literacy to a packed Gertrude C. Ford Center for the Performing Arts. Sponsored by Regions Bank, the event was part of the OMWC Rose Garden Literacy Project.
---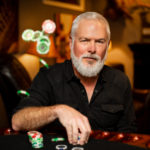 Songwriter Hall of Fame member Rivers Rutherford will share stories and songs during a special singer-songwriter's evening at The Lyric in Oxford at 7 p.m., Friday, April 29.
The stories behind some of Rutherford's most popular songs will be told by the acclaimed musician at the event hosted by the Ole Miss Women's Council for Philanthropy (OMWC) as part of the Robert C. Khayat Lecture Series.
---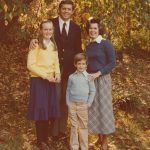 Margaret Mason Denton Khayat, the former first lady of the University of Mississippi who died Feb. 22, is remembered for her generous heart, many years of service and support to the university community, and for being an inspirational mentor and role model.
In other words, she embodied the mission of the Ole Miss Women's Council for Philanthropy.
---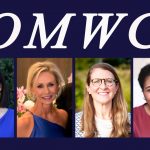 As the Ole Miss Women's Council for Philanthropy (OMWC) marks 20 years of cultivating University of Mississippi students to become tomorrow's leaders and philanthropists, this council welcomes a new chair and three members who will help ensure its mission continues to succeed.
---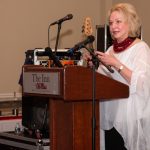 Ellen Rolfes has always taken her crayons and colored outside the lines, so to speak.
In her vision for the Ole Miss Women's Council for Philanthropy (OWMC), she saw a need for a University of Mississippi scholarship program that would provide students with mentors, leadership development and cultural experiences, as well as give a voice to women philanthropists.
---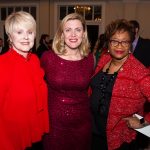 Women's Council raises funds for student programming
A lively auction of bucket list-type experiences attracted almost $130,000 to expand programming for Ole Miss Women's Council scholars at the University of Mississippi. The auction was part of the Council's 20th anniversary celebration.
---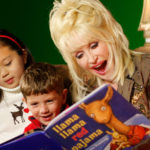 Thank you for your generous support of the 2020 Legacy Dinner honoring legendary entertainer Dolly Parton. To uphold the guidelines given to our nation to prevent the continued spread of the coronavirus, the Ole Miss Women's Council for Philanthropy is rescheduling this major event for Sunday, Sept. 13, 2020. Dolly has graciously reserved this new date for the Legacy Award and Storytime events. All arrangements for sponsors will remain the same.
---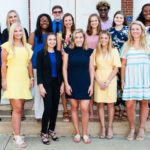 The 2019-2020 Ole Miss Women's Council for Philanthropy (OMWC) freshman class scholars are (front, from left) Mary Lathan Pittman of Batesville, Mississippi; Samantha Turner of Starkville, Mississippi; Emelia O'Neill of Smithton, Illinios; Gray Duperier of Oxford, Mississippi; Ansley Brown of Johns Creek, Georgia; (second row, from left) Amyaha Graham of Clarksdale, Mississippi; Shelby Sledge of Amory, Mississippi; Casiah Watson of Jackson, Mississippi; Shelby Phillips of Hattiesburg, Mississippi; Mary Patton Murphy of Jackson; Hailey Ellis of Olive Branch, Mississippi; Jodyn Wyms of Tupelo, Mississippi; (back row, from left) Brody McCammon of New Albany, Mississippi; and Bradley Brantley of Jackson.
---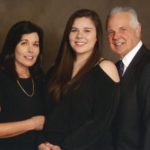 Mike and Cheryl Ducker established the Phyllis Shane Ole Miss Women's Council Scholarship Endowment in memory of Cheryl's late mother with a gift of $125,000.
While attending the University of Tennessee Nursing School, Phyllis Shane of Kingsport, Tennessee, met her future husband, James. Soon after, she put her dream of becoming a nurse on hold.
---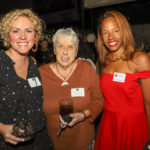 One Christmas Eve afternoon when Dr. Jane-Claire Williams was 9 years old, her family piled into their car and drove from their home in Jackson to a neighborhood in another part of town where homes were smaller and the lawns weren't as manicured.
They stopped at one of those homes and delivered a Christmas dinner and toys to a family that couldn't afford to celebrate Christmas the way Williams and most of her family and friends could.