Celebrating 20 Exceptional Years
OMWC to Present 2020 Legacy Award to Dolly Parton on April 18, 2020
The roses – or students – of the Ole Miss Women's Council for Philanthropy (OMWC) are thriving, as the groundbreaking program celebrates its 20th anniversary and makes plans to present its 2020 Legacy Award to entertainer and philanthropist Dolly Parton.
Dolly Parton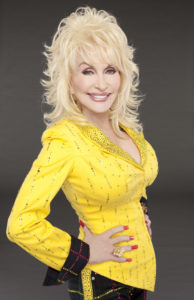 Larger-than-life music and entertainment legend Dolly Parton will join the University of Mississippi family on April 18th, as she is honored with the 2020 Legacy Award of the Ole Miss Women's Council for Philanthropy. The award recognizes the tenets of the OMWC: leadership, mentorship, and philanthropy.
The beloved country music singer, songwriter, instrumentalist, record producer, actress, author, business professional, and humanitarian is a native of Locust Ridge, Tennessee. Currently, Dolly is partnering with longtime friend and Ole Miss alum Sam Haskell, and his Magnolia Hill Productions, in producing a Netflix series featuring movies based on eight of her songs.
Dolly has enjoyed 25 Billboard country No. 1 hits, more than 50 Top 10 country songs, and a record 44 Top 10 country albums. The inductee in the Nashville Songwriters Hall of Fame, Country Music Hall of Fame, and the Songwriters Hall of Fame, has won 10 Country Music Association Awards, seven Academy of Country Music Awards, three American Music Awards, and eight Grammy Awards.
Dolly is also the 2019 MusiCares Person of the Year – the first time in history a country music entertainer has been recognized with this prestigious honor. A charity that supports people in the music industry experiencing challenges, MusiCares chose to pay tribute to Dolly for her considerable creative accomplishments and her longtime support of a number of causes through her Dollywood Foundation, including the Imagination Library. Since founding this initiative in 1996, Dolly has given away more than 125 million books to children from birth to five years of age in the United States, Canada, Australia, and the U.K.
In addition, Dolly has received the distinguished Kennedy Center Honors and a Grammy Lifetime Achievement Award. She is a 50-year member of the Grand Ole Opry, and Nashville declared August 5, 2019, as Dolly Parton Day.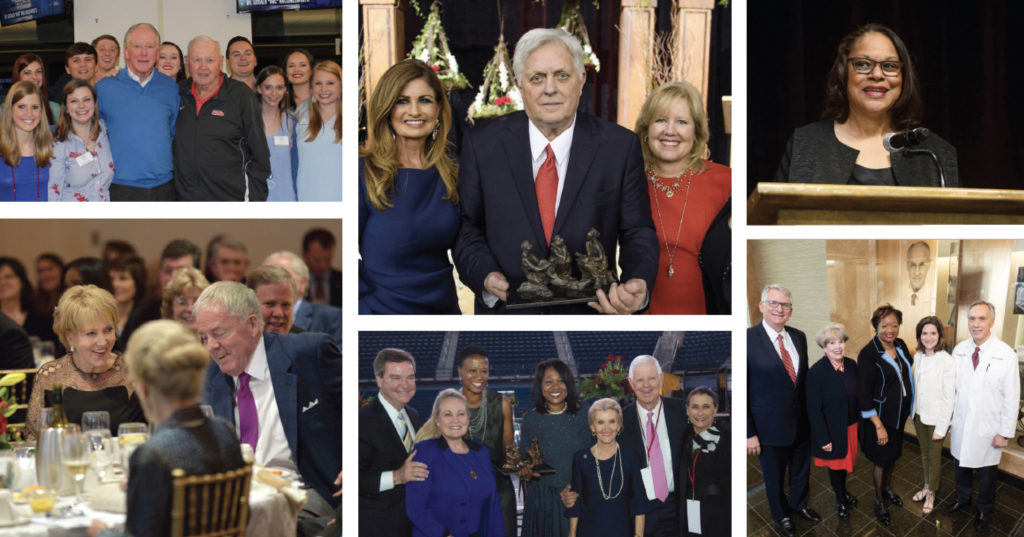 History of the Legacy Award
Twenty-four diverse women gathered at the University of Mississippi in the year 2000 to explore how they might nurture young men and women to help them become more successful professionals and servant-leaders in their communities. You could say the Ole Miss Women's Council (OMWC) set out to change the world one student at a time. When the council was created, its founders understood that the success of future generations of University of Mississippi students depended on more than just providing scholarships. This organization of remarkable women recognized that success in and beyond college relies on strong relationships and nurturing support those relationships provide.
Mentorship, therefore, became the cornerstone of the OMWC scholarship program. Over the last 20 years, approximately 147 students have blossomed under the program, once described as one of the most creative and timely scholarship programs in the nation. The hands-on involvement of visionary OMWC members builds confidence in the scholars and broadens their views and experiences. Because of mentoring experiences and leadership training, OMWC scholars not only graduate and pursue meaningful careers, but they also become servant-leaders who understand the importance of giving back. The long-term impact of the program will be felt for generations to come.
In celebration of those scholarship recipients and the OMWC's first decade of existence, the Council created the Legacy Award to recognize individuals who epitomize the Council's goals of philanthropy, leadership, and mentorship. Through their contributions these honorees have brought about definitive, positive changes in Mississippi's Flagship University, our state and nation.
Sponsorship Opportunities
We have a number of sponsorship opportunities available at the event to promote your brand and benefit the OMWC. Please view our sponsorship packet and contact Suzanne Helveston at shelveston@olemiss.edu or 662-915-2956 for more information.
Sponsorship details
C Spire Foundation
PRESENTING SPONSOR: $30,000
PLATINUM SPONSOR: $20,000
GOLD SPONSOR: $15,000
SILVER SPONSOR: $10,000
BRONZE SPONSOR: $5,000