Establish a Council Scholarship Endowment
An endowed scholarship educates students in perpetuity. Your gift of $125,000 will establish a general scholarship open to all students while a gift of $250,000 allows you to designate the award for students in a particular field of study or from a specific geographic region. Scholarships may be named in honor or memory of a loved one and your name as the donor will be permanently displayed in our Rose Garden.
To discuss an Endowed Scholarship, contact Suzanne Helveston, development associate, at 662.915.2956 or shelveston@olemiss.edu.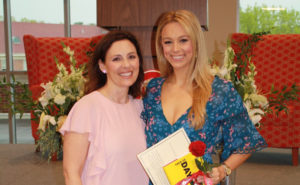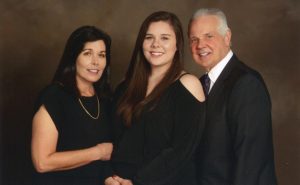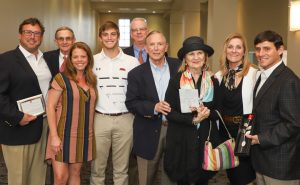 Ole Miss Women's Council Endowments
Scholarship Endowments
Asbury Foundation Council Scholarship
Baptist Memorial Hospital/Desoto County Council Scholarship
Barbara Caperton Council Scholarship
Barbara D. Arnold Council Scholarship
Betty West Sherman Ole Miss Women's Council Leadership Scholarship Endowment and Prescott Alden Sherman Leadership Council Scholarship
Catherine "Kitty" Bryan Dill Memorial Council Scholarship
Celia and John O. Emmerich, Jr. Council Scholarship
Celia Carter Muths Council Scholarship
Christine Hickonbottom Council Scholarship
Donna H. Glenn Scholarship
Donna Ruth Else Roberts Council Scholarship
Dr. Louis Pojman Council Scholarship
Elizabeth Brevard Council Scholarship
Exie Guyton Gafford Council Scholarship
Fed Ex Council Scholarship
Gertrude Hudson Turner Council Scholarship
Global Leadership Circle Endowment
Gloria Clark Cox Council Scholarship
Gloria Dodwell Kellum Council Scholarship
Jennie Mosby Cochran Council Scholarship
Julia Grimes Council Scholarship
Karen Bell Moore Council Scholarship
Kathryn Healy Hester Council Scholarship
John P. and Wanda Alice Henderson Council Scholarship
Lannie E. Gafford Council Scholarship
Lena Mitchell Marquette Council Scholarship
Lillian Graham Carson Memorial Council Scholarship
Lindsay McCauley Kirkley Council Scholarship
Lori Sneed Council Scholarship Endowment
Lynda M. Shea Council Scholarship
Madison Charitable Foundation Ole Miss Women's Council Scholarship
Margaret Denton Khayat Council Scholarship
Margaret Pryor Barker Ole Miss Women's Council Scholarship
Marion Mullin Kelly Gordon Council Scholarship
Marjorie Wallace Peddle Council Scholarship
Martha Dale Fritts Council Scholarship
Mary Donnelly Haskell Council Scholarship
Mary Jane and Edward R. Wilson Council Scholarship
Mary Sharp Rayner Council Scholarship
Mary Susan Gallien Clinton Council Scholarship
Mildred H. Center Council Scholarship
Nancy Harrelson Akin Council Scholarship
Nobel and Dorothy Harrelson Council Scholarship
Oxford Business Women's Council Scholarship
Patricia Lott Council Scholarship
Patsy Moore Bogen Council Scholarship
Paula Salter Council Scholarship
Phyllis Shane Ole Miss Women's Council Scholarship
Rachel McPherson Council Scholarship
Sally McDonnell Barksdale Council Scholarship
Sandra McGuire Guest Council Scholarship
Sarah and James Powell OMWC Scholarship Endowment
Sarah Meisenheimer Council Scholarship
Shirley Wagner Crawford Council Scholarship
Stephanie Gibson Barrett Council Scholarship
Susan Barksdale Howorth Council Scholarship
University of Mississippi Foundation Council Scholarship
Vicki L. and Harry A. Sneed Council Scholarship
Programmatic Endowments
Ellen Robinson Rolfes Ole Miss Women's Council Rose Garden Endowment
Fed Ex Employer Ole Miss Women's Council Leadership Mentorship Endowment
Madison Charitable Foundation Ole Miss Women's Council Leadership Endowment
Ole Miss Women's Council Legacy Endowment
Olivia Lewis Nabors Ole Miss Women's Council Leadership-Mentorship Endowment
Robert. C. Khayat Endowment Scholarship
Sally Barksdale Leadership-Mentorship
Deferred Scholarship Endowments
Bardwell, Brumfield and Dial Council Scholarship
Billie Nell Jensen Ole Miss Women's Council Scholarship
Becky Jones West Council Scholarship
Dorothy Graham Brown Council Scholarship
Edith Kelly-Green Council Scholarship in Accountancy
Elizabeth Wight Quirk and Neal J. Quirk Family Endowment for Ole Miss Women's Council
Emma Stroud Griffin Council Scholarship
Geraldine McGuire Heffernan Council Scholarship
Ginger Guice Clark Council Scholarship, in Memory of Frances Rivers Clark and Jo Hornsby Guice
Ida Jo Gallant Ole Miss Women's Council Scholarship
Janet S. & Robert D. Murphree Council Leadership/Mentorship Scholarship
Jayna Michelle Kelly Council Scholarship in Biology
Kathryn H. and David J. Brewer Council Scholarship
Lena Byrd Jones and Ted Thames Pendley Council Scholarship
Rosa Healy Hester and William E. Hester, Jr. Council Scholarship
Sloan, Allison and Elizabeth Weakley Council Scholarship
Sue Hodge Council Scholarship