Singer-Songwriters to Showcase Stories, Songs
Nashville-based Musicians Featured at The Lyric, Thacker Mt. Radio on Sept. 28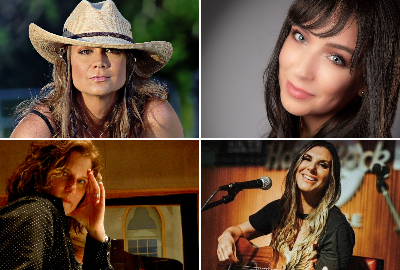 Five acclaimed musicians whose songs have been recorded by the music world's most popular performers will headline the Singer-Songwriter Showcase at The Lyric in Oxford at 8 p.m., Thursday, Sept. 28.
The concert, hosted by the Ole Miss Women's Council for Philanthropy (OMWC), will feature four female songwriters – Rebecca Lynn Howard, Stephony Smith, Bridgette Tatum and Rachel Thibodeau. They will be joined on stage by Elisha Hoffman, who is also a prolific and respected songwriter and musician, music producer and Howard's husband.
Throughout their careers, these Nashville, Tennessee-based songwriters have published songs recorded by such legends as Barbra Streisand, Tim McGraw, Faith Hill, Trisha Yearwood, Shania Twain, Kenny Chesney, The Chicks, Martina McBride and Reba McEntire.
The Singer-Songwriter Showcase is being presented by the Women's Council as part of its Robert C. Khayat Lecture Series and in partnership with Thacker Mountain Radio.
"This event is going to be a blast," said Howard. "Each of us will take turns sharing our funny, interesting, sometimes sad and happy memories that helped shape our music and impact so many people's lives.
"We can't wait to play for everyone in Oxford, and so appreciate this opportunity to work with the Women's Council and our friend and fellow Nashvillian Diane Triplett Holloway."
Holloway, originally from Ridgeland, Mississippi, is a UM alumna and an active member of the OMWC. She was thrilled when this group of songwriters immediately embraced the council's invitation to perform.
"Everyone who attends the event will be inspired by these performers' skills," she said. "I have a feeling that every audience member will leave The Lyric with a richer appreciation for the artistry that goes into the music that enhances all our lives."
Holloway said the Singer-Songwriter Showcase complements the purpose of the Robert C. Khayat Lecture Series, which is to bring to the community a diverse collection of talented and accomplished individuals who illustrate and promote leadership, philanthropy and diverse cultural experiences.
"As members of the Women's Council, we hope the Singer-Songwriter Showcase inspires our students to pursue their own passions," she said. "Each of the singer-songwriters featured in this month's showcase has certainly pursued their passions, lived inspirational lives and accomplished so much."
Originally from Memphis, Tennessee, Smith said the music from her hometown is in the heart of everything she writes and sings. After moving to Nashville in 1989, she landed her first publishing deal. She was named BMI's 1998 Songwriter of the Year and many of her songs have hit No. 1 on a variety of music charts.
Tatum said she focuses on writing songs that are "real and honest." It's proven to be a winning formula. Her songs have reached No. 1 on various music charts and her song "Loud" was selected as the "Official Theme Song for ACC Football's 2010 Season."
Thibodeau has also built a successful career. In addition to one of the songs she co-wrote with Luke Bryan spending three weeks as No. 1 on the Billboard country singles chart, she was honored with the American Society of Composers, Authors and Publishers' Song of the Year prize in 2008 for her song "Good Directions." One of her songs recorded by Martina McBride and was signed to Little Champion Music, which is operated by Martina and her husband, John McBride.
A two-time Grammy winner, Howard's compositions have been recorded by several top-selling singers, and she has written songs for the music genres of country, bluegrass and pop. Her song "Forgive," a smash hit was featured on the soundtrack to the NBC drama series "Providence." She and Hoffman, her husband, are founding members of the Loving Mary Band.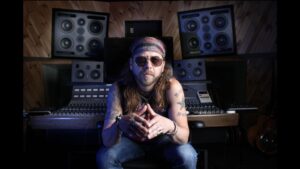 Hoffman moved to Nashville at 18 to be a drum tech for legendary drummer Artimus Pyle of Lynyrd Skynyrd. After immersing himself in the music scene, he became a sought-after multi-instrumentalist, producer, songwriter and programmer. His songs have been featured in TV shows such as "The Shield" and "Dark Angel" and in the movie "Country Strong."
Tickets to the 8 p.m. Singer-Songwriter Showcase at The Lyric can be purchased here. Proceeds will support the OMWC's Global Leadership Circle, an international studies and internship initiative.
Before the ticketed event, the songwriters will give a brief, free performance as part of the Thacker Mountain Radio Hour show that begins at 6 p.m. at The Lyric.
For more information or to support the Khayat Lecture Series and/or the Global Leadership Circle, contact Suzanne Helveston, OMWC program director, at shelveston@olemiss.edu or 662-915-2956.
By Jonathan Scott/UM Development
Read About The RCK Lecture Series