OMWC Members, Scholar Recall Margaret Khayat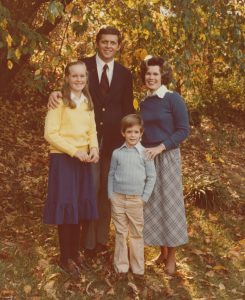 Margaret Mason Denton Khayat, the former first lady of the University of Mississippi who died Feb. 22, is remembered for her generous heart, many years of service and support to the university community, and for being an inspirational mentor and role model.
In other words, she embodied the mission of the Ole Miss Women's Council for Philanthropy.
The OMWC proudly awards the Margaret Denton Khayat Council Scholarship, which was created in 2010 to assist and inspire future generations of students such as Meagan Harkins, a junior and the current Margaret Denton Khayat Council Scholar.
"Receiving this scholarship has led to an immensely transformative college career, as every Ole Miss Women's Council opportunity has propelled me, both personally and career-wise," said Harkins, a Florida native pursuing a journalism degree.
"Without this scholarship, I would not have the opportunity to receive such a personalized, vibrant education from the University of Mississippi. Additionally, the support and kindness that Mrs. Khayat and Chancellor Emeritus Robert Khayat have shown to me paved the way for me to find a home in Mississippi, growing to love the state and its people in ways I did not know was possible."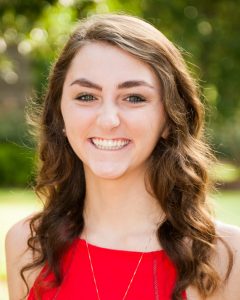 When she thinks of Mrs. Khayat, Harkins said  she is reminded of this quote from Archbishop Fulton J. Sheen: "The higher a woman's virtue, the more noble her character, the more a man has to aspire to be worthy of her. The history of civilization could actually be written in terms of the level of its women."
"So, for me," Harkins said, "Margaret Khayat is the epitome of displayed virtue, calling those around her higher. Her character, grace and kindness have led the way to abounding goodness in our community and ultimately our world."
Several members of the Ole Miss Women's Council shared their condolences, tributes and memories of Mrs. Khayat:
"What a dear friend we had in Margaret. Her death signifies the passing of an era. Rest in peace, fine and genteel Southern lady." – Vicki Sneed, Oxford, Mississippi
—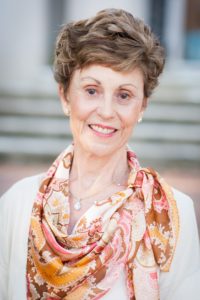 "Margaret Khayat lifted my spirits when I was merely in her presence. The sparkle in her eyes, the graciousness of her demeanor and the witty comments she made barely begin to describe her.
"She was a good listener with a sincere interest in her friends and their families. Visiting with her often turned an ordinary day into a special one for me because of her indomitable courage and optimism.
"Furthermore, her beauty was undeniable – both physical and spiritual. Margaret's faith, to which she gave more than lip-service, was of utmost importance to her; she spoke convincingly of it as she witnessed it sustaining her. This spirituality gave a unique glow to her – a beautiful, gracious lady for whom I'm grateful to have known and loved and who will be part of me forever." –Mary Ann Frugé, Oxford
—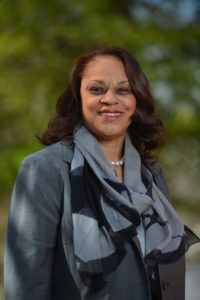 "Beside every great man is a great woman. Well, at least that's true for Ole Miss Chancellor Emeritus Robert Khayat. I firmly believe when God calls you, He equips you. Margaret Denton Khayat was the Lord equipping Robert Khayat.
When my daughter Lillie Flenorl was a student at the Hutchison School in Memphis, she had to submit a women's history project. She discovered that Margaret Khayat was a Hutchison graduate and May Day Queen. For her project, she interviewed Margaret about advancing opportunities for women. Margaret was gracious and hosted her at the Carrier House. She even prepared a meal for the two of them. I believe Lillie decided to attend Ole Miss that day.
Thank you, Margaret, for your immeasurable contributions to Ole Miss. We love you. Prayers for one of the men I admire most in this world, Robert Khayat, and his family. Rest in peace Margaret." – Rose Jackson Flenorl, Memphis, Tennessee